Step #1: Click here to log in to your Account at https://donnafarhi.co.nz/my-account/ - If already logged in, hover over Account and click My Account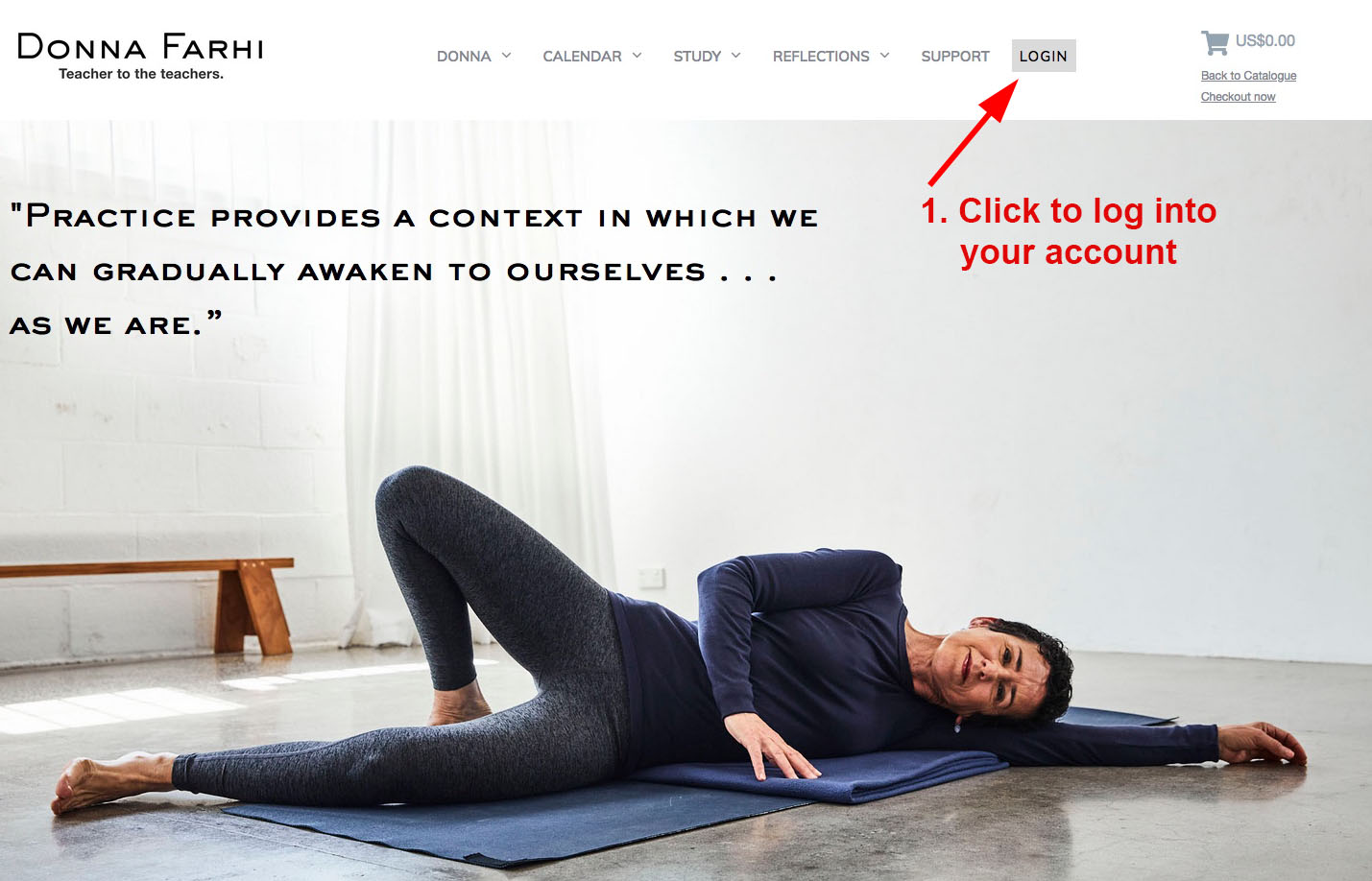 Step #2 Enter your username and password, or use the Lost your password? link to set a new password.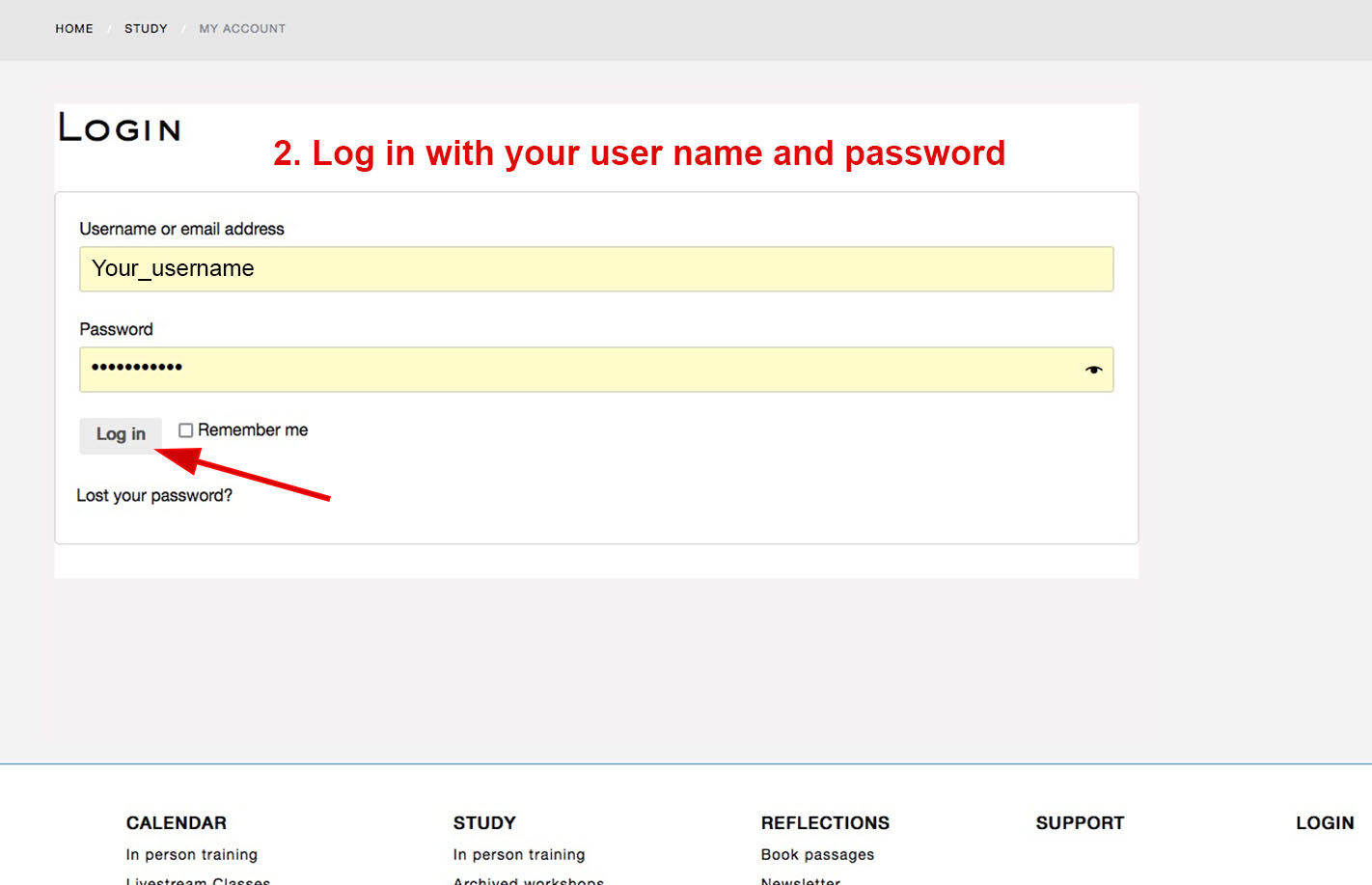 Step #3 Click or touch the Webinar/Meetings navigation link.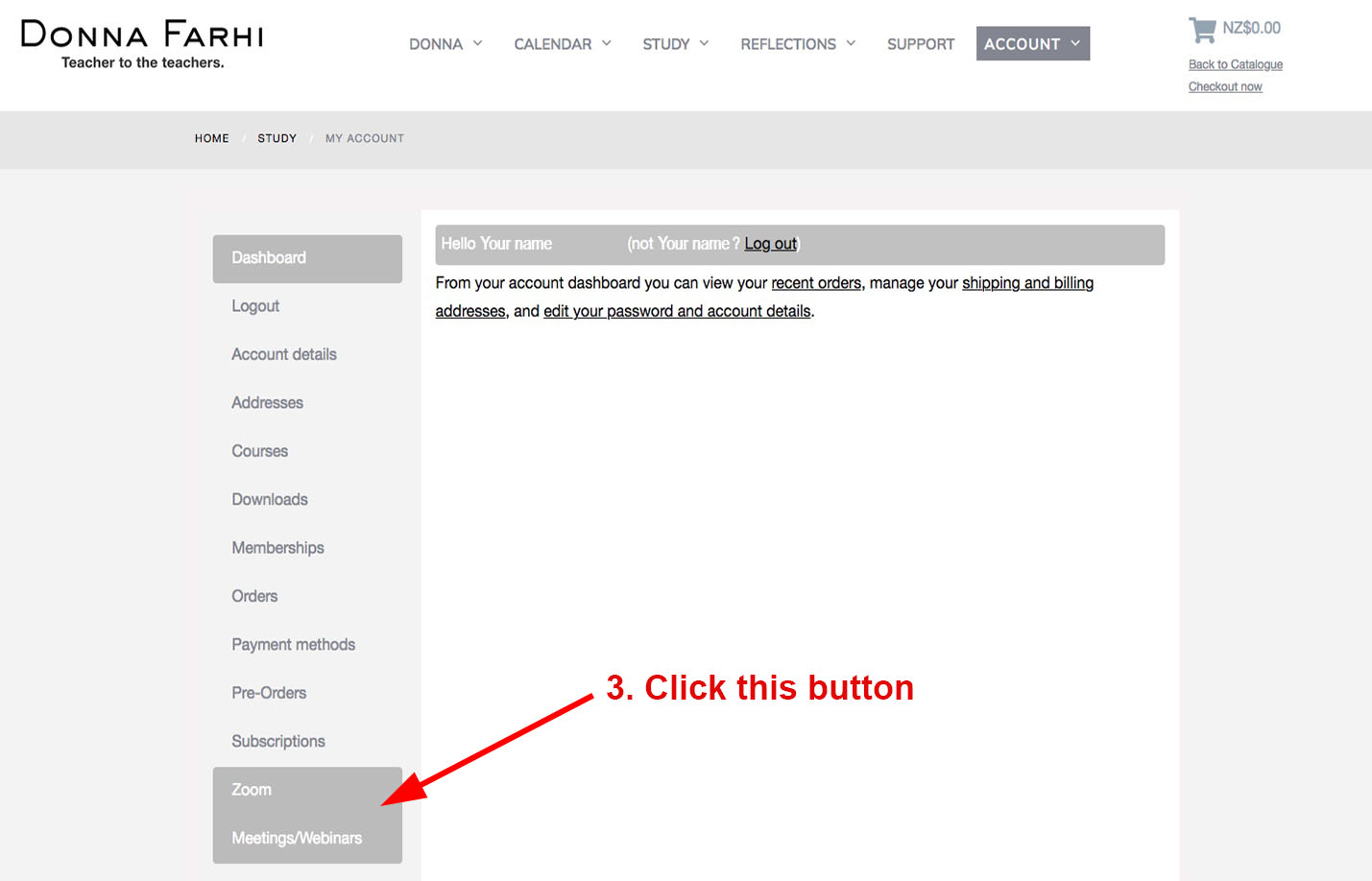 Step #4 Join from the quick links or view more details including the countdown timer and Join Links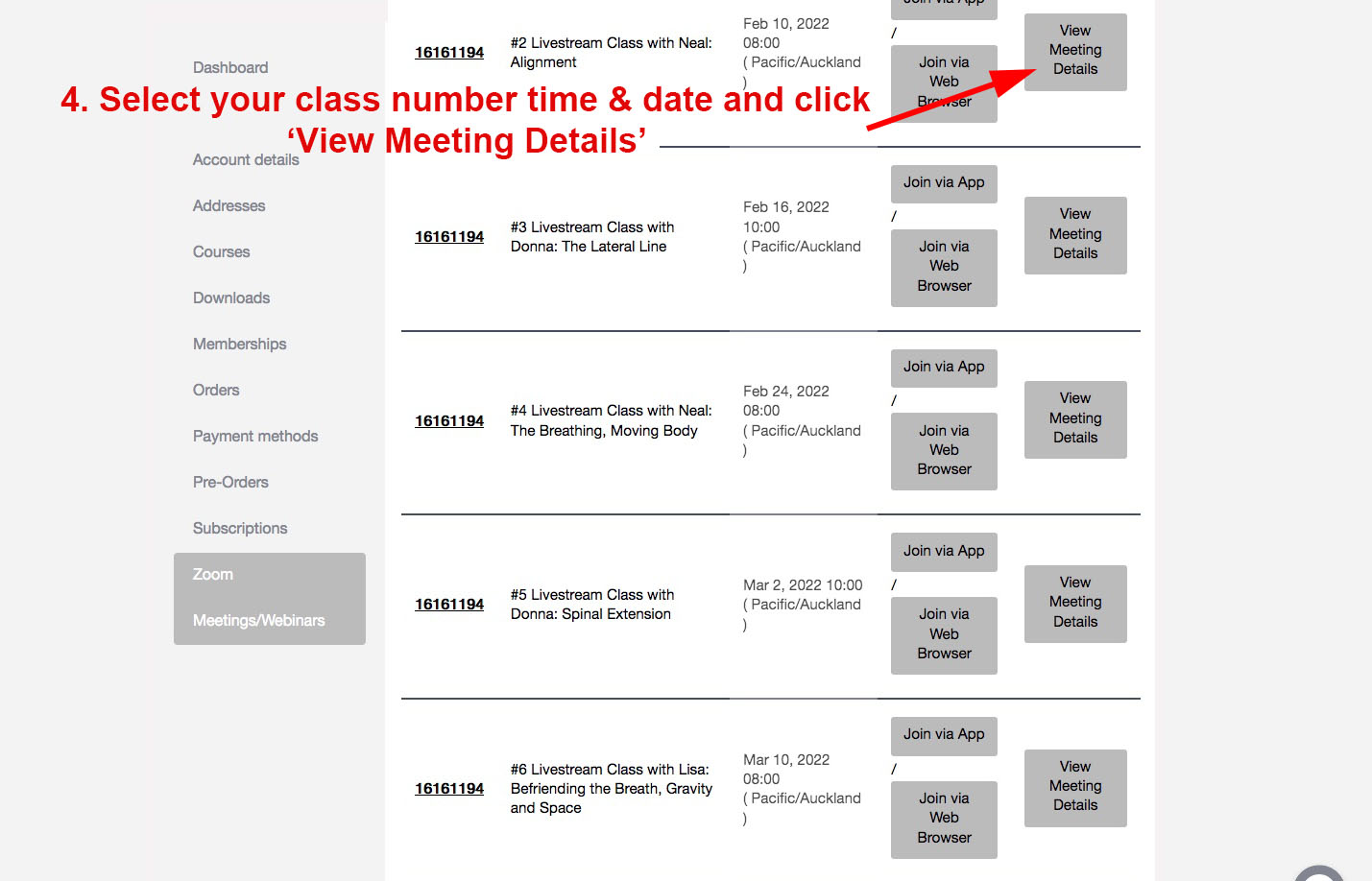 Step #5 Please be patient until the brown Join Link buttons appear.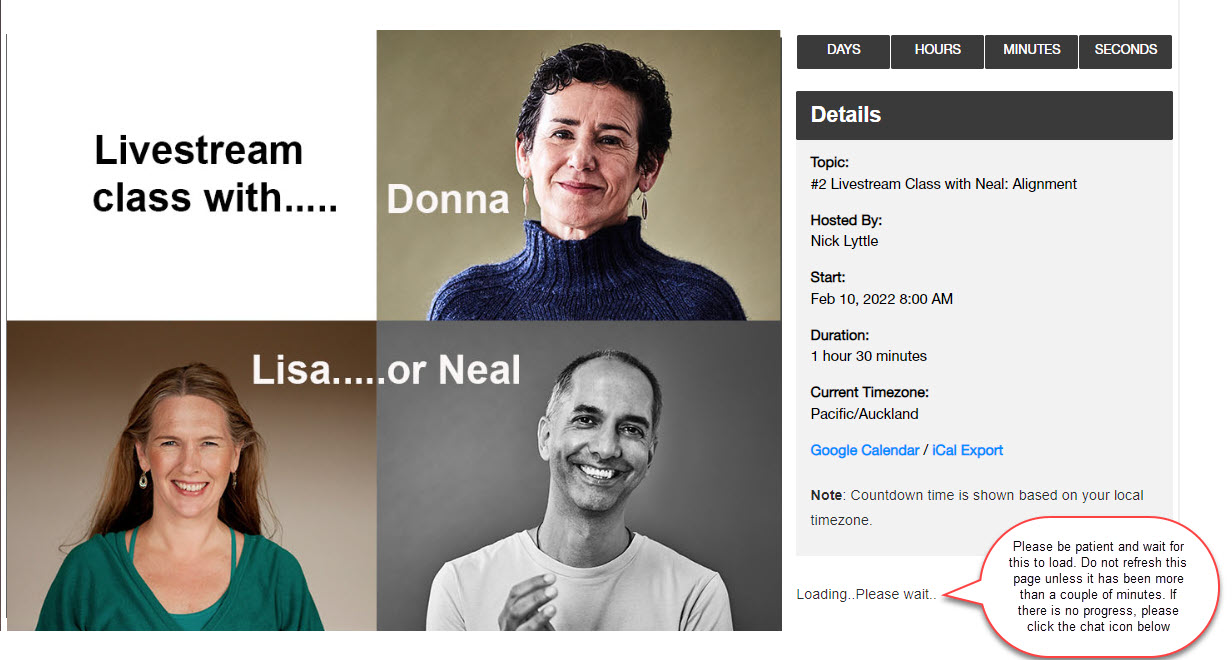 Step #6 Join through your preferred method.
N.B. The countdown timer and links on your reminder emails will bring you to a page with information similar to this, if you see the message shown here - please Login.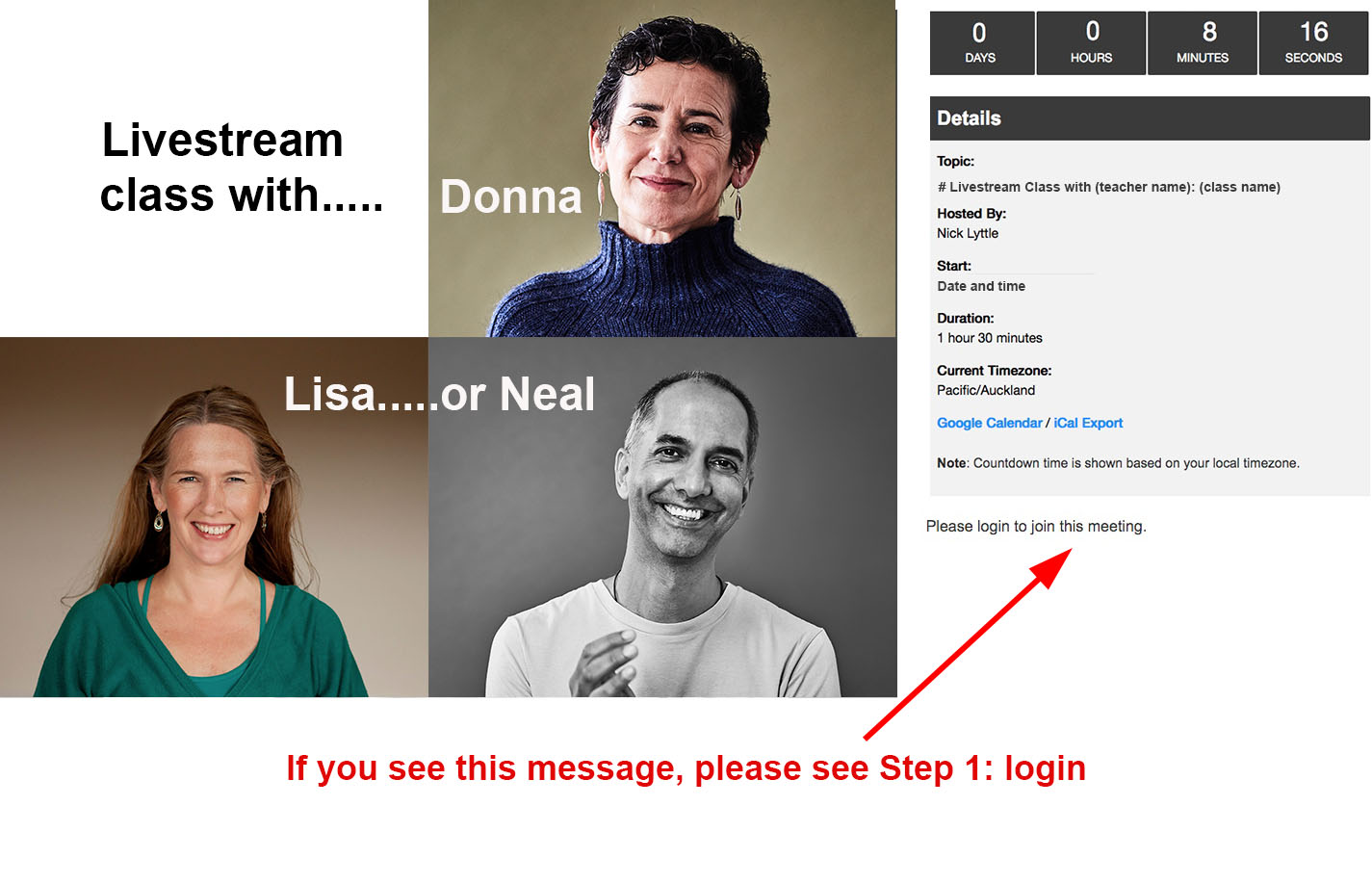 If none of this helps you, please use the Live Chat icon at the bottom right of any page and ask for more help.
Please be patient as we may be helping other people.